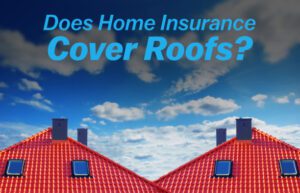 Introduction
Your home is more than just a place to live; it's an investment and a haven for your family. You've worked hard to make it a comfortable and safe space. However, as a homeowner, you may have wondered if your home insurance covers one of the most critical components of your house – the roof.
At PDK Roofing, we understand the importance of having a solid roof over your head, and we're here to provide you with insights on how home insurance comes into play.
Understanding Home Insurance and Roof Coverage
When it comes to home insurance and roof coverage, there are a few key points to keep in mind:
Acts of Nature and Sudden Accidental Events
Most homeowners insurance policies cover roof replacement if the damage is the result of an act of nature, such as a severe storm or hail, or a sudden accidental event like a falling tree branch. In such cases, your insurance policy can be a crucial safety net, helping you repair or replace your roof.
Wear-and-Tear and Neglect
It's important to note that most homeowners insurance policies won't pay to replace or repair a roof that's gradually deteriorating due to wear-and-tear or neglect. Regular maintenance of your roof is your responsibility as a homeowner, and insurance is typically designed to protect you from unexpected, unavoidable damages.
Age of the Roof
Roofs that are over 20 years old often have limited coverage, if any, under a standard home insurance policy. Insurers may consider older roofs as higher risks for potential problems, so it's essential to be aware of your roof's age and the limitations of your policy.
Documentation and Communication
To ensure approval of your claim, it's vital to keep records of any roof repairs, before-and-after photos, and reports from inspections. Being proactive and diligent in documenting the state of your roof can greatly aid in your insurance claim process. Additionally, notify your insurance company promptly when damage occurs. Timely reporting ensures that your claim is processed without unnecessary delays.
Conclusion
Your roof is a crucial part of your home, and understanding your home insurance coverage is essential to safeguard your investment. While insurance can be a valuable resource for addressing sudden, unexpected roof damage, it's equally important to perform regular maintenance to prevent issues related to wear-and-tear.
At PDK Roofing, we are dedicated to helping you maintain and protect your roof. Whether you need routine inspections, repairs, or a full roof replacement, our team of experienced professionals is here to serve you.
Home insurance can cover your roof under specific circumstances, but it's not a one-size-fits-all solution. To ensure you have the best coverage for your unique needs, it's advisable to consult with your insurance provider and keep your roof in good shape through regular maintenance. After all, a well-maintained roof not only protects your home but also adds value to your property.